| | | | |
| --- | --- | --- | --- |
| Welcome to the Association for Good Government | | | |
We are an organisation that believes that the growing problems we are experiencing can be combated far more effectively by securing our natural rights than by authoritarian controls.

Though we may not immediately see it, the natural right we need most is the right to land. Without it, we cannot begin to exercise our right to work, relish the fruits of our labour, or achieve a dignified existence.


This is the teaching of Henry George, American economist and social philosopher whose ideas and principles the Association propagates through submissions, courses, seminars, articles and its bi-monthly magazine Good Government.

For inquiries, please Contact Us.

=============================================================
JUNE ACTIVITIES THIS WEEKEND
Please click on Events for details.

PRIMARY LITERATURE STUDY & READING COURSE.
THE SCIENCE OF POLITICAL ECONOMY. BOOK FOUR: THE DISTRIBUTION OF WEALTH
at 2:00 - 5:00 pm Saturday 26th June

In the branch of political economy to which we now turn lies the heart of all economic controversies. For all disputes as to the nature of wealth and all disputes as to the production of wealth will be found at last to have their real ground in the distribution of wealth. Hence, this, as we shall find, is the part of political economy most beset with confusions. But if we move carefully, making sure as we go of the meaning of the words we use, we shall find no real difficulty. (Henry George)
-------------------------------------------
PAST EVENTS
PRIVATE VIEWING AND DISCUSSION:
THE TRIAL OF THE CHICAGO 7
4:00 - 7:00 pm Sunday 6TH June 2021

Join us for a watch party & discussion on the controversial trial that charged protest organisers for the riot that broke out at the Chicago US Democratic Convention in 1968.
===========

PRIMARY LITERATURE
STUDY & READING COURSE.
THE SCIENCE OF POLITICAL ECONOMY.
BOOK THREE: THE PRODUCTION OF WEALTH
at 2:00 - 5:00 pm Saturday 12th June 2021
Join us for the fourth session where we deepen the discussion on wealth of nations and how it is produced.
-----------------------------------------
SPECIAL COURSE ON GEORGIST EDUCATION:
THOUGHT EXPERIMENTS IN THE LABORATORIES OF THE MIND.
2:00 - 5:00 pm Saturday 19th June


Both Henry George and Albert Einstein shared a common scientific method. George called his the mental laboratory while Einstein refereed to his as the thought experiment (gendankenexperiment).
------------------------
===========
---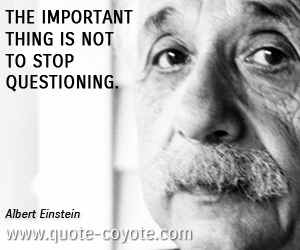 "Men like Henry George are rare unfortunately. One cannot imagine a more beautiful combination of intellectual keenness, artistic form and fervent love of justice. Every line is written as if for our generation. The spreading of these works is a really deserving cause, for our generation especially has many and important things to learn from Henry George."
- Albert Einstein
NSW Government regulations have eased so meetings at Redfern are possible but with conditions.
At the same time, attendance is possible through Zoom and members be notified by email when these are happening, and how to log into them.
Course and Seminar material will be posted on our Facebook page.
Everyone is welcome to view, post questions and importantly give feedback.
Take care everyone, and looking forward to seeing you soon.*