While NSW Government regulations & COVID-19 risks are in flux, so meetings at Redfern are still subject to federal and state restrictions of the time. For further inquiries, please e-mail ( This e-mail address is being protected from spambots. You need JavaScript enabled to view it ) or SMS (0420361898). Otherwise, QR Code registration or sign your name & contact details at the door.
Nevertheless, you are always welcome to attend our activities on  ZOOM by clicking https://us02web.zoom.us/j/9756895867 or type in Zoom Meeting ID: 9756895867 on your App.
To enable maximum participation, we generally practice not as strict rules but as guides intended to foster mutual respect & democracy.
Participants are encouraged to read the materials to better understand the survey of excerpts & overview of the sections.
The facilitator will provide two 45 minute presentations & there will be three to five minutes after each presentation for CLARIFICATORY questions.
Participants are given two minutes (maximum) to give their comments, insights & ask questions based on comments they agree or disagree with, or are impartial or confused about.
If you have something really important to contribute at that very moment, use the chat box on Zoom or pass a note to the speaker. Please do not interrupt or distract others. We promise to respond to the best of our capacity.
Those who have spoken less, if at all, will have priority over those who have.

Links to Course and Seminar materials as well as films, documents presentations will be posted.

Everyone is welcome to view, post questions and, importantly, give feedback by going to the Section Contact Us.

Take care everyone and be well.

==========
JULY EVENTS
REGULAR COURSES
Introductory Course:
Economic Philosophy
for Those Seeking Social Justice.
10 am to 12 nn & (repeat) 6:00 pm to 8:00 pm on dates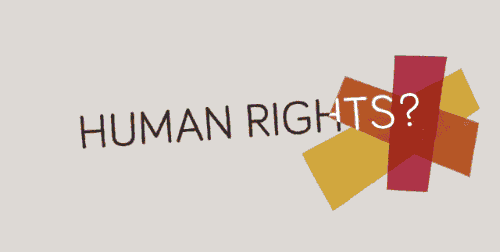 Monopoly vs. Prosperity, a Reflective Approach.
Fundamental Principles 1
Monday. 5th July.
Fundamental Principles 2 & Economics 1.
Wednesday 7th July.
Economics 2 & Public Policy.
Friday 9th July.
-----------
Primary Literature
and Reading Course:
The Science of Political Economy.
Book V: Money – The Medium of Exchange
Saturday, 10th July. 2:00- 5:00 pm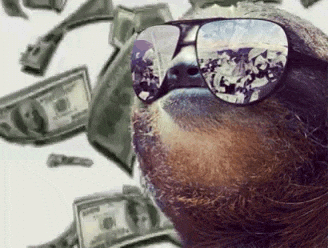 In Henry George's own words, "There is no social idea or instrument with which civilized men are more generally and personally familiar than money. From early infancy to latest age we all use it in thought and speech and daily transactions, without practical difficulty in distinguishing what is money from what is not money. Yet as to what it really is and what it really does, there are both in common thought on economic subjects and in the writings of professed economists the widest divergences."
-------------
Intermediate Course:
Political Economy
for Those Seeking Social Justice

3:00 pm to 5:00 pm and (repeat) 6:00 pm to 8:00 pm on dates
Settlers of Catan, a Reflective Approach.
Monday 12th July
A Free & Open Society vs An Enclosed Society:
Wednesday 14th July
From Enslavement to Social Justice & Individual Liberty: Friday. Friday, 16th July.

------------
Private Viewing and Discussion


1] The Power of the Pharmaceuticals.
a DW Documentary
2] Privatization of the National Health System.
Allyson Pollock at TEDxExeter
3]Healthcare –Right or Luxury?
Tarik Sammour at TEDxAdelaide
Saturday. 17th July. 2:00-5:00pm
The first is a documentary that raises questions and seeks answers. How much is a human life worth? An innovative cancer therapy promises to save lives. But it is extremely expensive. Will the insurance companies pay for it? What is the manufacturer's return on investment? And do lobbyists drive up prices?
The second talk, produced independently of the TED Conferences, explains 1948 Act establishing the NHS gave the Secretary of State for Health the duty to provide universal health care.
The third, a TEDx event using the TED conference format but independently organized by a local community, challenges the audience to think about complex issues of health care and engages them in a passionate debate, while offering his own opinions.
--------------
Primary Literature
and Reading Course:
The Science of Political Economy.
Summary & Missing Pieces
Saturday, 24th July. 2:00- 5:00 pm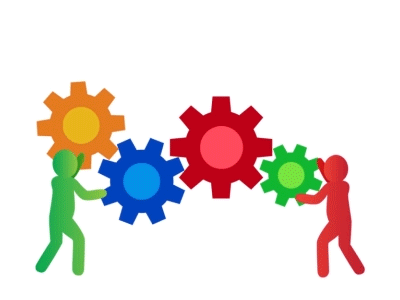 On the night on which I finished the final chapter of Progress and Poverty I felt that the talent entrusted to me had been accounted for -- felt more fully satisfied, more deeply grateful than if all the kingdoms of the earth had been laid at my feet; and though the years have justified, not dimmed, my faith, there is still left for me something to do.
But this reconstruction of political economy has not been done. So I have thought it the most useful thing I could do to drop as far as I could the work of propaganda and the practical carrying forward of the movement to do this. -- Henry George

--------------------------------------
PAST JULY EVENTS
Private Viewing and Discussion
Free State of Jones
Sunday. 4th July 2021. 2:00-5:00pm

Based on a true story of a disillusioned soldier who deserts and returns to his home state of Mississippi and ends up leading a group of oppressed farmers and womenfolk, other deserters,  and escaped slaves to rebel against the corrupt local Confederate government. Stars Matthew McCaughey and Gugu Mbatha-Raw.
WARNING - GRAPHIC VIOLENCE!

---------------