While NSW Government regulations & COVID-19 risks are in flux, meetings at Redfern are still subject to recording physical attendance & safety protocols. To facilitate your attendance, please RSVP via e-mail ( This e-mail address is being protected from spambots. You need JavaScript enabled to view it ) or SMS (0420361898). Otherwise, QR Code registration or sign your name & contact details at the door.
Nevertheless, you are welcome to attending our   "Zoom Sessions" by clicking on the links provided with the event announcement.

Links to Course and Seminar materials as well as films, documents presentations will be posted.
Everyone is welcome to view, post questions and, importantly, give feedback by going to the Section Contact Us.

Take care everyone, and looking forward to seeing you soon.

==========
JUNE EVENTS
WEEKEND ACTIVITIES AT THE ASSOCIATION
PRIMARY LITERATURE STUDY & READING COURSE.
THE SCIENCE OF POLITICAL ECONOMY. BOOK FOUR:
THE DISTRIBUTION OF WEALTH
at 2:00 - 5:00 pm Saturday 26th June

In the branch of political economy to which we now turn lies the heart of all economic controversies. For all disputes as to the nature of wealth and all disputes as to the production of wealth will be found at last to have their real ground in the distribution of wealth. Hence, this, as we shall find, is the part of political economy most beset with confusions. But if we move carefully, making sure as we go of the meaning of the words we use, we shall find no real difficulty. (Henry George)
Join us for the fifth session where we discuss the essential topic of distributing wealth – the just & unjust ways.

On line copies for advanced reading of the material are on the following sites:
The Science of Political Economy. Pub. 1898.
------------------------
Current CoViD-19 advisories have restricted attendance at our premises at & so RSVPs are required & we will confirm, otherwise meet us online by clicking on
https://us02web.zoom.us/j/9756895867

or type in Zoom Meeting ID: 9756895867 on your App
To enable maximum participation, we propose the following guidelines, they are designed to ensure mutual respect & democracy.
Participants are encouraged to read the materials to better understand the survey of excerpts & overview of the sections.

The facilitator will provide two 45 minute presentations & there will be three to five minutes after each presentation for CLARIFICATORY questions.

Participants are given two minutes (maximum) to give their comments, insights & ask questions based on comments they agree or disagree with, or are impartial or confused about.

If you have something really important to contribute at that very moment, use the chat box on Zoom or pass a note to the speaker. Please do not interrupt or distract others. We promise to respond to the best of our capacity.

Those who have spoken less, if at all, will have priority over those who have.
=================
PAST EVENTS

PRIVATE VIEWING AND DISCUSSION:
THE TRIAL OF THE CHICAGO 7
4:00 - 7:00 pm Sunday 6TH June 2021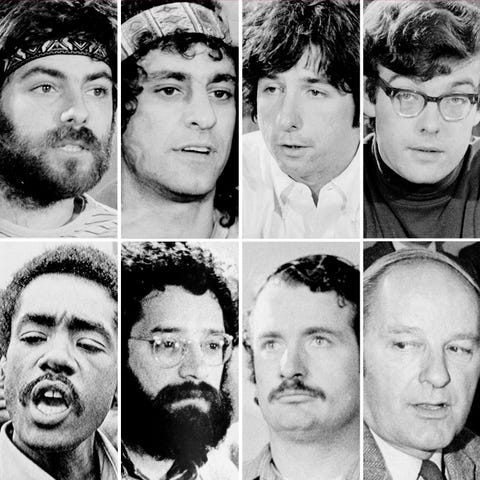 The film is based on the infamous 1969 trial of seven defendants charged by the federal government with conspiracy and more, arising from the counter-cultural protests in Chicago at the 1968 Democratic National Convention. The trial transfixed the nation and sparked a conversation about mayhem intended to undermine the U.S. government.
While the movie is available on Netflix for advanced viewing it is suggested, in order to make the discussion more educational, to watch the documentary on the 1968 US Democratic Convention HERE.

------------------------------


PRIMARY LITERATURE STUDY
& READING COURSE.
THE SCIENCE OF POLITICAL ECONOMY.
BOOK THREE:
THE PRODUCTION OF WEALTH
at 2:00 - 5:00 pm Saturday 12th June
But let none expect any great promotion of the sciences, especially in their effective part, unless natural philosophy be drawn out to particular sciences; and again unless these particular sciences be brought back again to natural philosophy. From this defect it is that astronomy, optics, music, many mechanical arts, and what seems stranger, even moral and civil philosophy and logic, rise but little above their foundations, and only skim over the varieties and surface of things, viz., because after these particular sciences are formed and divided off they are no longer nourished by natural philosophy, which might give them strength and increase; and therefore no wonder if the sciences thrive not when separated from their roots. (Francis Bacon, Novum Organum)
For the object of production is the satisfaction of human desires, that is to say it is consumption; and this object is not made capable of attainment, that is to say, production is not really complete, until wealth is brought to the place where it is to be consumed and put at the disposal of him whose desire it is to satisfy. (Henry George)
-----------------------------------------------
SPECIAL COURSE ON
GEORGIST EDUCATION:
THOUGHT EXPERIMENTS IN THE LABORATORIES OF THE MIND.
2:00 - 5:00 pm Saturday 19th June

"Men like Henry George are rare unfortunately. One cannot imagine a more beautiful combination of intellectual keenness, artistic form and fervent love of justice." (Albert Einstein on Henry George)
Both Henry George and Albert Einstein shared a common scientific method. George called his the mental laboratory while Einstein refered to his as the thought experiment (gendankenexperiment).

Study the history with us & see if you can design your own.